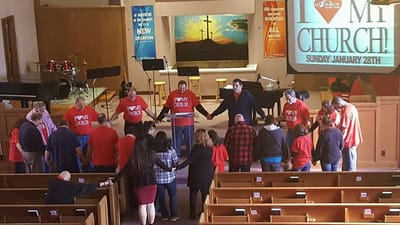 The heart of our church is the belief that God RESTORES broken lives. An analogy we use is one of a broken down vehicle, full of rust, barely running, hopeless without value. Until someone sees what it could be. This person takes his time, invests his resources into rebuilding and restoring the vehicle to it's former glory.
At Restoration Worship Center this is how we view the Gospel. All of us find ourselves broken, beat up, abandoned and alone. We are lost and without hope until we encounter JESUS. He sees what we were intended to be. With great care He calls us to Himself, stripping away all the brokenness and pain until we shine like new, ready to display His glory. The power of God's grace is transforming. We believe that as you journey towards Jesus and discover all that he has done for you, all that he has for you, your life will never be the same.

What we know to be true is that you can start your journey to Jesus now. You don't need to act, look or speak a certain way all you need to do is start seeking Him. We are here to help you take your next step to a RESTORED life. We invite you to come and join us as we pursue God and find REDEMPTION and RESTORATION in HIM!